Icelandic national project

Modelling conventional and superhot geothermal resources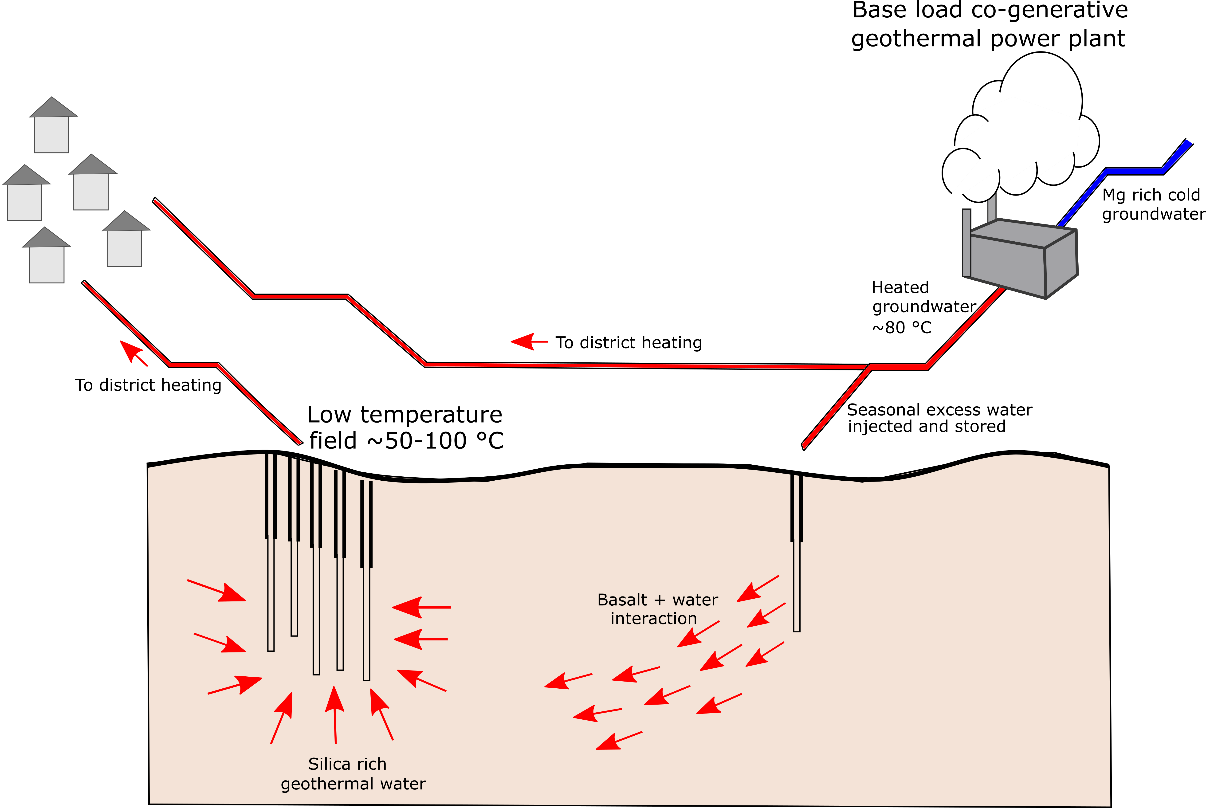 Concept
The Icelandic subproject of HEATSTORE will focus on using recent advances in academic/research reservoir modelling tools in conventional commercial field scale modelling schemes (see detailed description of technological aspects in WP2). Specifically, emphasis will be put on advancing existing models that are run using the TOUGH family of codes so that they can be used for simulating pre-drilling scenarios of different heat storage schemes for 1) storage of excess geothermal heat produced in base load co-generative geothermal power plants during summer time in geological formations located at a depth of 500-2000 m depth and 2) heat storage within superhot, deep geothermal systems (~5 km depth). Simulating how different reservoirs respond to varying heat storage schemes provides important information on optimal energy storage and extraction methods. These in turn, provide essential criteria for future infrastructure development, such as well and piping designs, as well as the overall business case of utilizing heat storage in different geological conditions. This approach bears high innovation potential for pre-drilling resource assessment and targeting as well as robust scenario development for project development and decision making. Furthermore, linking the novel academic/research simulations of the superhot part to the existing conventional reservoir model will result in novel reservoir modelling approaches that will enhance our understanding of subsurface.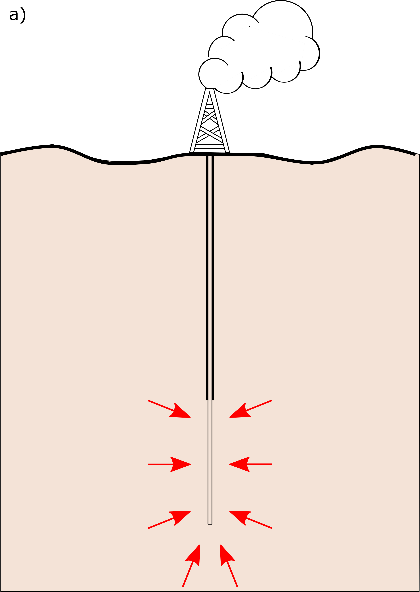 Technology Readiness Level advancement
Research & innovation highlights
Interfacing novel process models for superhot targets and conventional field-scale reservoir models
Constraining the configuration of superhot reservoirs in the roots of the current conventional fields.
The effort will result in the first ever reservoir models where the effects of superhot reservoir conditions below the current field are explicitly included.
Partners